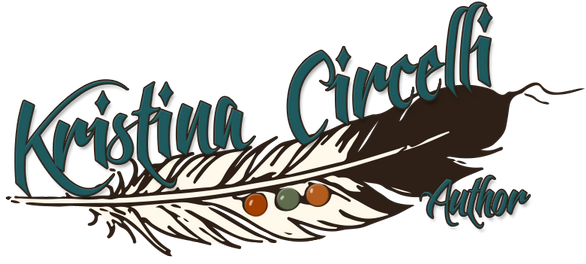 About Kristina
Night owl, Dorito lover, and self-professed movie addict – Kristina Circelli is the prolific author of fiction novels that span genres, including The Whisper Legacy trilogy, Fragile Creatures, The Silent Sounds of Chaos, and The Never.
No matter the genre, Circelli is proudly known for those twisted, bittersweet endings, the ones that leave you wondering WTF you just read and making you want to read it all over again! From YA to horror, psychological to fantasy, there's a story for everyone among her collection.
In addition to publishing, Circelli also heads Red Road Editing, a full-service editing company for independent authors. She currently resides in Florida with her husband, Seth; cats, Lord Finnegin the Fierce and Master Malachi the Mighty; and dogs, Prince Pippin the Powerful and Brother Bohannon the Brave (though she has not-so-secret covert plans to move everyone to New Zealand some day).
A Butterfly by Any Other Name
For those who know me, you understand the significance of the butterfly theme in my website, and often incorporated in some way in my novels. For those who don't, you may be wondering why an otherwise non-girly girl has butterflies featured so prominently. I want to take a moment to share the meaning, as it is something close to my heart.
My Cherokee heritage is one of the most important and valued pieces of my life. Not just the legends and lore, but the very culture itself, and it is one that I try hard to live by. As such, I was gifted my Cherokee name by my uncle, an Elder, as Usti Kamama, or Little Butterfly. The butterfly holds great meaning to Native American culture, a symbol of transformation, a creature held in high regard to the Great Spirit, the only one able to transcend worlds from the living to the spiritual.
It is said that if you were to capture a butterfly, you can whisper to it your greatest desires. Upon releasing the butterfly, you help to restore the balance of nature, and in gratitude the butterfly will carry your wishes to the Creator, who alone can understand the thoughts of butterflies.
In keeping with my name, many of my novels follow this theme, a journey into the unknown. For some, the unknown is a whole new world where destinies are waiting to be unveiled. For others, the unknown is a step outside a comfort zone, or a risk taken to change life for the better. Whatever the journey, it is embarked upon with a great desire, for an even greater adventure.